We Focus on Technology, So You Can Focus on Your Business
The New England IT Partners are dedicated to providing exceptional service at a price that cannot be beat. We offer our clients a 24/7/365 guarantee of monitoring and protection, so you don't have to. Our top-rated engineers and technicians are always ready to jump-in the moment you need them to be there. Our services are guaranteed with a 1-hour response window, followed by a complete diagnosis of the problem and the steps we are taking to fix the problem. We know how important your technology and information is to you, so we make sure that you are 100% secured and running at all times!
FILL OUT THE FORM TO THE RIGHT TO UNLOCK YOUR FREE SECURITY CHECKUP!
Whether you currently outsource your IT department and are looking to switch providers, have an in-house IT department and are looking to provide them with helps so that they can focus on the day-to-day IT needs, or you are looking to implement an IT department for the first time, the New England IT Partners are your perfect solution. We will work with your current in-house IT person to make sure that they have all of the tools and support that they need, all while they continue to work on the day-to-day needs of your company. If you are looking to start an IT department from scratch or switch from your current outsourced provider, we will own the transition and make sure that you have the tools to keep you up, running, and protected at all times.
CHOOSE NEW ENGLAND IT PARTNERS TO MANAGE AND PROTECT YOUR COMPANY'S IT
Network and Cyber Security
Perimeter Protection. We will provide your company with the tools and services needed to make sure we can always monitor and remote login, in the case of any trouble. With the advanced cyber threats that we are dealing with in today's society, as well as the increase in threats made against small businesses, we will make sure that you have a firewall that can detect and block intrusion attempts, viruses and malware, or any other type of hack before they enter your network.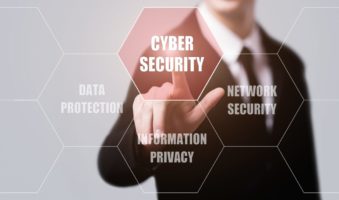 Antivirus/Antimalware. Since the dawn of technology, you have probably heard of Antivirus software. However, it is important to note that not everything you see is created equal and we understand that more than anyone else. It is important to make sure that the antivirus and antimalware tools that your company is running are not only updated regularly, but also have the latest definitions. This will allow for the software to not only do its job, but provide you and us with real-time updates and alerts when an infection starts to occur. Having the right tools in place is key, because this will allow us to have more insight as to what your company is being infected with, allowing us to attack it the proper way. There are certain programs that are defined to fight specific intrusions such as Ransomware.
Email Spam and Virus Filtering. The most common type of infection or intrusion, in recent years has been the uprising in Ransomware. The most common route for your company to be hit with Ransomware is coming through the use of email. A user will usually receive an email that is spoofed to look like Amazon, Microsoft, or even a coworker. The email is sent with a link to an infected website or an attachment that has been infected. As soon as the user opens the link or the attachment, the machine is infected and is spreading throughout the company network. We will help combat this by running all of your emails through our state-of-the-art antispam and antivirus filter.
Patching and Updates.  Some of the most notable and recent wide-spread cyber attacks was the release of "WannaCry" which is a specific strain of Ransomware that was not transmitted through email, rather it exploited a vulnerability within Windows. It should be noted that Microsoft released an update/patch for the vulnerability that was left on their program. Over 300,000 computers were infected via the WannaCry outbreak, simply due to the fact that these companies were not proactively patching their systems. We will personally make sure that all of your patches and updates are implemented as soon as they come out.
Backups. Backing up your files and making sure that the backups are tested to be accurate can be cumbersome for your employees to be left to do. We will provide hourly backups of all systems and will continually test them to make sure you can access the files in case of emergency. If your computers or servers happen to become infected with a virus such as Ransomware you will be able to roll back all of your files and information from the last backup, before the attack started, and you will be able to continue on as if nothing ever happened.
24/7 Remote Access. In today's technology age, companies are allowing more people to work remotely . With our Cloud Computing technology, your employees will not only be able to access their files and information as if they were sitting at their desk, but they will also be able to share those files and important information with coworkers at the push of a button. Whether your employees are working from home, using mobile tablets, at conferences, or presenting to a potential client, they will have the power of the entire office at their fingertips.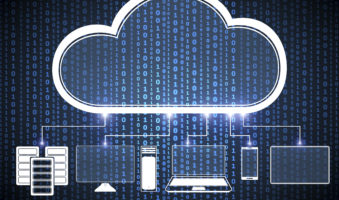 Data Protection. One of the most secure file placement services out there, is in the cloud. As a Microsoft partner we make sure that you not only have the best technology but the most guaranteed toward protection of your online assets.
VoIP Phone Systems. One of the issues that companies face when they want to let employees work from home or from other remote locations, is that they won't have the ability to make calls from your business number. Instead, they will be making phone calls on their personal cell phones or house phones, which contradicts everything you want about not mixing personal and professional business. However, our Voice over IP (VoIP) services allow your employees to call using their computers, through the Internet, and have it look like they were sitting at their desk the whole time.
Microsoft Office 365 Management
Implementation/Migration. Microsoft Office 365 is the absolute best, most versatile for companies to utilize. Offering cloud support, web applications, file sharing services, and much more Office 365 is the perfect "Swiss-army knife" for any company. We will personally implement the program onto every computer in your company as well as migrate you from your current solution. As a Microsoft partner, our trained experts and technicians are more than capable to get you setup for success.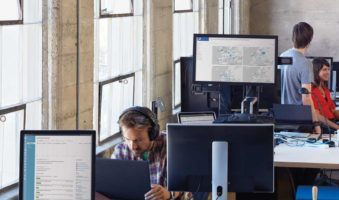 Customization. Office 365 is one of the most powerful cloud application tools on the market. It allows for multiple setup options that we can help you with. We will setup Office 365 the best way for your needs and support these custom settings going forward. Don't miss out on advanced features because you don't know how to set them!
Support. After the setup and migration are complete, we will be available 24/7 to support Office 365. No more waiting on call lines for hours on end with Microsoft. Our engineers are on stand-by waiting for your phone call, eager and willing to help at every juncture.
Colocation and Virtualization
Colocation. Is your company growing or looking to grow in the future? We provide colocation services where we will find a remote location for your company to house your servers as well as have the ability to add more servers when it becomes time.
Virtualization. Do you want to save time and money? If so, our Virtualization services are perfect for your company. You will save more time and money with Virtualization as we will make sure that your servers are 100% optimized for maximum support and usage, rather than purchasing all new equipment unnecessarily. Click here to learn more!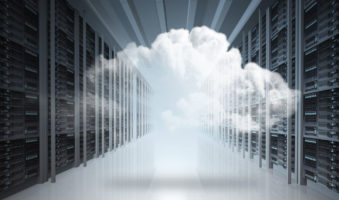 Backup and Restoration. Failing to Prepare, is Preparing to Fail! We offer backup and recovery for disaster situations that can occur. Whether it's a flood, fire, or anything in between we will make sure that everything that you have is backed up to separate location that can be pulled from when you need it the most.
Employee Education. The most important piece of being secured and functional on a day-to-day basis is the knowledge of the end user. Let's face it, we can put all of the safeguards and systems in place to protect your company, but at the end of the day it comes down to educating your employees on what to do, what not to do, and how to spot and eliminate potential security threats.
System Training. With all of the new technology and tools in place, we make sure that everyone has the proper training and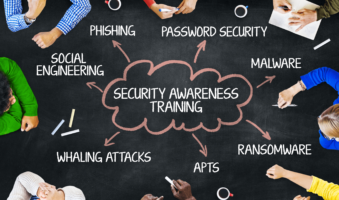 support that they need to accurately and optimally utilize them. If you or any of your employees have any questions or would like to know how to do something with the new technology, we are available 24/7 to field your inquiries!
New Employee On-boarding. We will work with you and any new employees that you hire to bring them up to speed on the uses of your technology as well as all of the safety training that your current employees went through.
Remote Setup and Execution. One of the most important parts of our daily lives are the mobile devices that keep us connected through social media, email, texting, phone calls, and other applications designed to keep us linked with our friends, colleagues, and family. More often than not we are using our personal phones to conduct business. This becomes problematic when we are choosing o download non-work related applications and software to our devices that may contain malware and other sorts of infected software. Our Mobile Device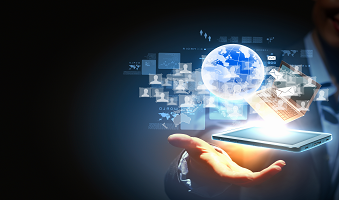 Management (MDM) solution can be remotely setup and executed to make sure that you are never without your phone while your company is protected from cyber threats.
Keep Business Data Protected and Personal Data Private. Whether you have an Android, iOS, or Samsung Knox-based phone, we can make sure that you are completely protected from the cyber criminals trying to breach your most valued information. Sensitive business information is protected with encrypted containers, users are protected from malicious web links with anti-phishing technology, and devices are secured from threats and malware with the Mobile Security app. Easily restrict access to business resources or initiate remediation actions in case of compliance violations.
Higher Employee Productivity. Our MDM solution enables companies to improve productivity by letting employees securely use personal or business-owned mobile devices for work. A wide range of mobile device management and mobile content management capabilities ensures the company data and devices are secure (i.e. configuring devices, enabling email, and providing access to sensitive corporate documents).