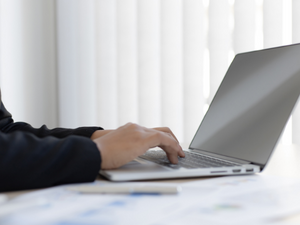 The most recent version of Firefox, version 105, was made available for download on September 20, 2022. This version is a minor update that does not offer as many new features as previous versions.
However, the most striking improvement in Firefox 105 is that Mozilla has drastically decreased the number of out-of-memory browser crashes the Windows and Linux users experience.
When the system's memory becomes low, the improved protection guarantees that the browser's primary process is not disrupted. In addition, to free up RAM, Firefox 105 will stop content processes in pages that have not been used for an extended period. When the content processes are terminated, only the webpage, rather than the entire browser, becomes unresponsive.
Mozilla's software developers have also improved the browser's performance in several ways. Firefox 105 supports multi-finger gestures that allow users to quickly and easily switch between touchpad platforms. There have also been enhancements made to the touchpad scrolling experience on macOS. A new printing option has been added that enables users to print directly from the current page without printing excessive irrelevant information.
Mozilla offers some developer-focused improvements, including optimizing searching in large arrays. This enhancement, along with others in Firefox 105, is aimed at increasing the functionality and efficiency of developers. Furthermore, Firefox 105 Stable resolves seven security concerns classified by Firefox as high vulnerabilities.
On September 23, 2022, Mozilla released an update, Firefox 105.0.1, which addresses a bug reported in the original 105 version. In most circumstances, Firefox will update automatically. However, you can manually verify that you have the most updated version by selecting Menu > Help > About Firefox to perform a manual check for the update.
The next version of Firefox, version 106 and ESR 102.4, is expected to be available for download on October 18, 2022.